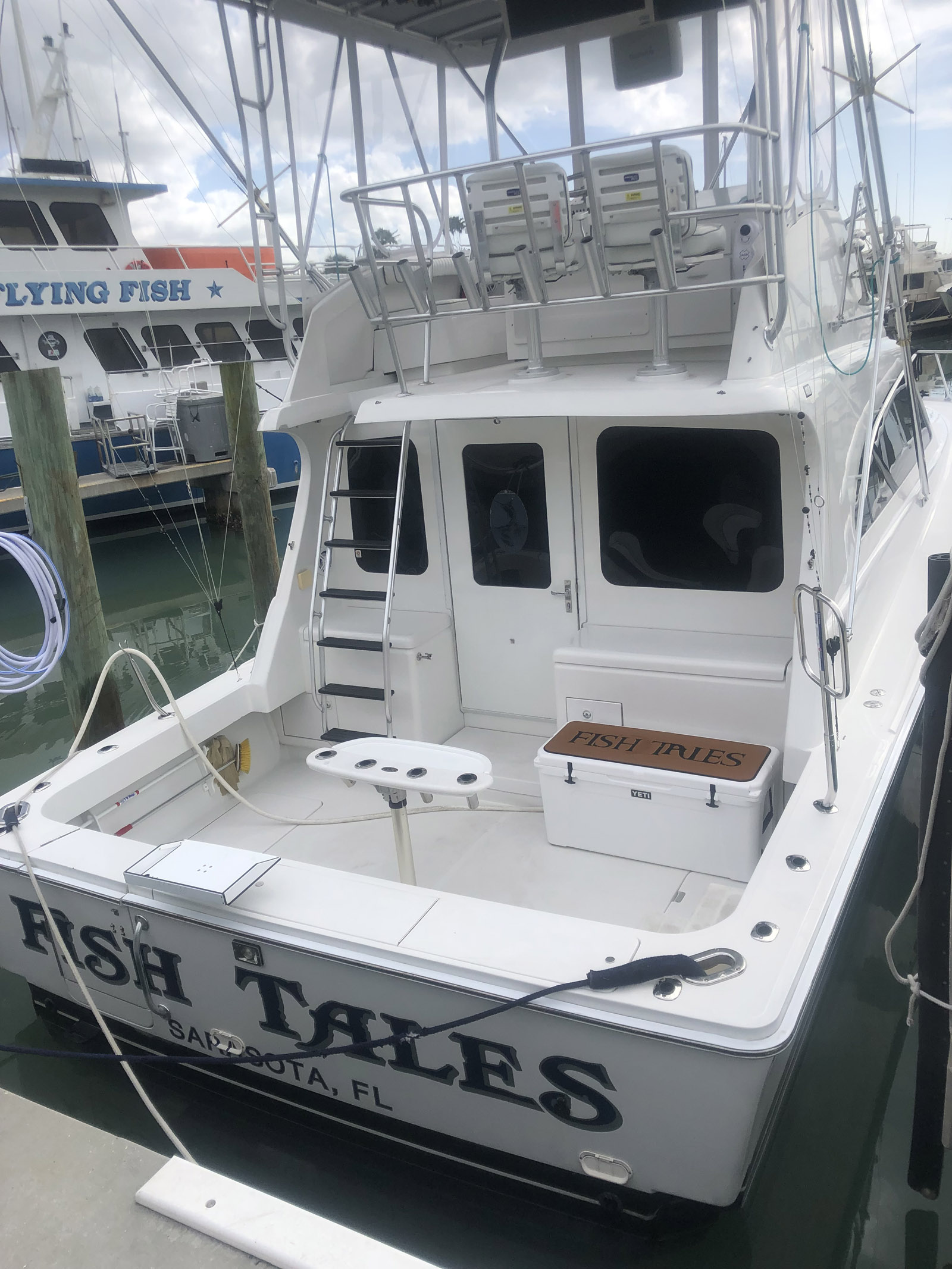 Sarasota Offshore Fishing Charters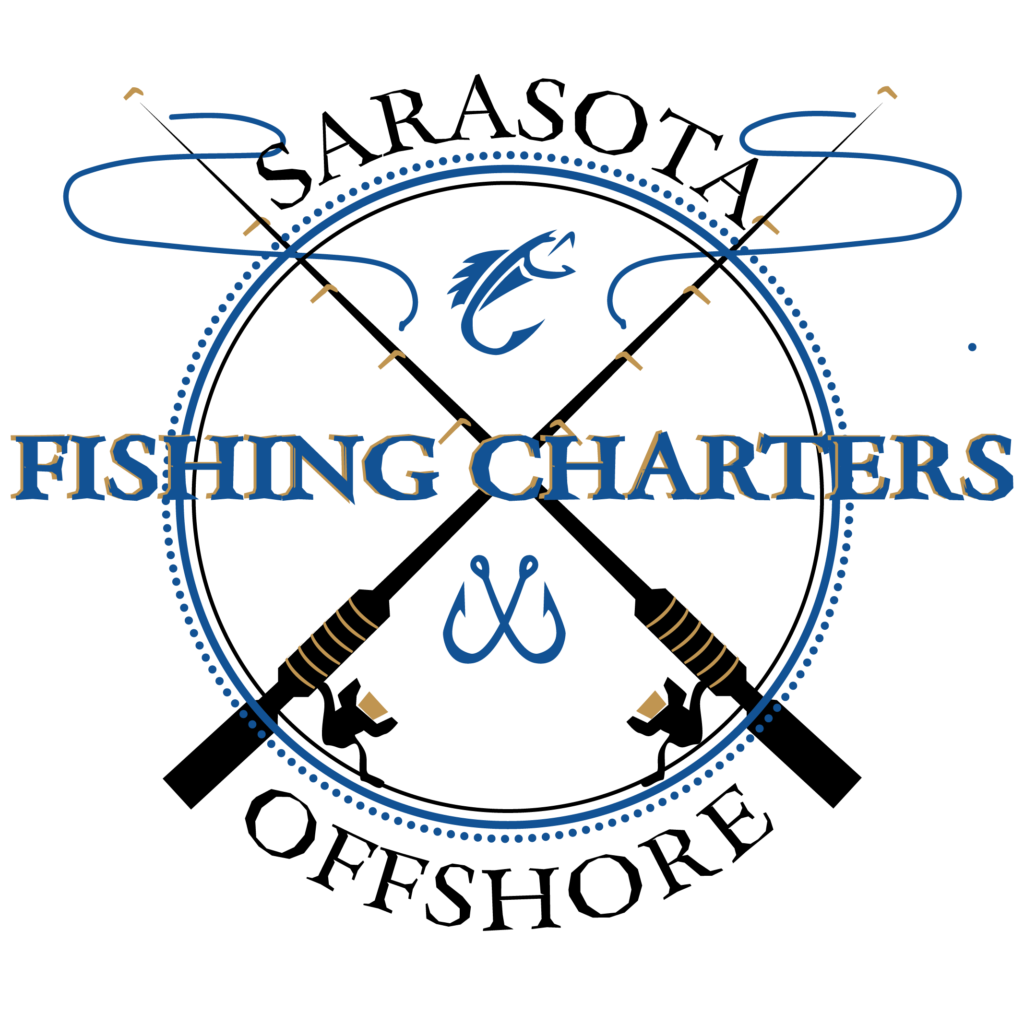 Sarasota Offshore Fishing
Raising the bar for offshore fishing in Sarasota, Florida
Have more fun and a better experience by choosing Sarasota Offshore Fishing Charters for your next offshore fishing experience. Here is the difference:
Newly updated Luhrs Sportfishing Yacht stands out from the rest
We stock the boat for you with a FREE case of water, ice and a variety of sodas
Great coffee on board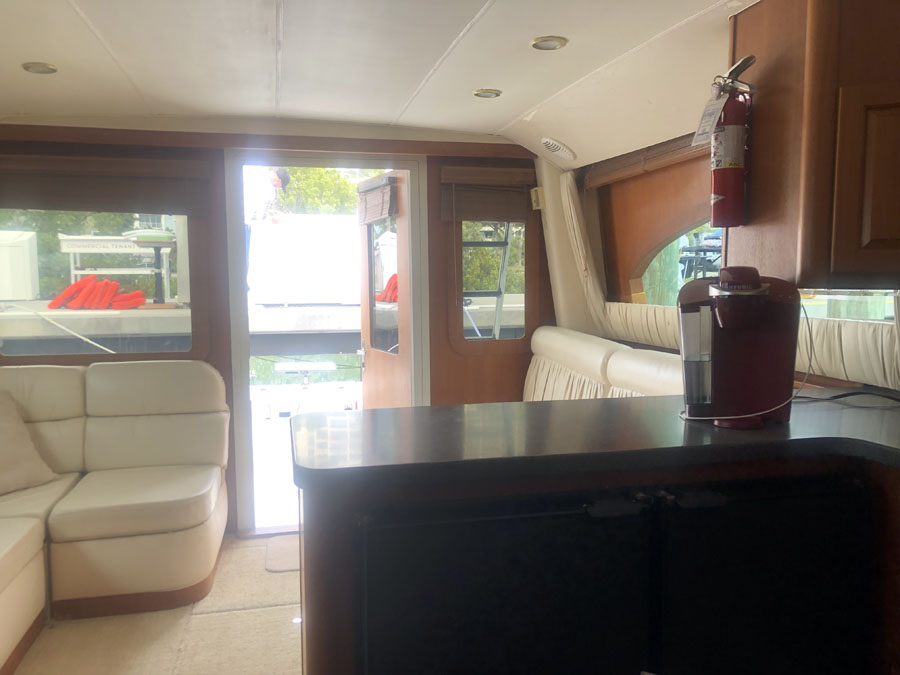 The BEST Charter Fishing Boat in Sarasota, FL
The Captains, crew and owners have decided to RAISE THE BAR as it relates to offshore fishing charters here in Sarasota. We treat our guests better and in turn, they have more fun and an overall better offshore fishing experience.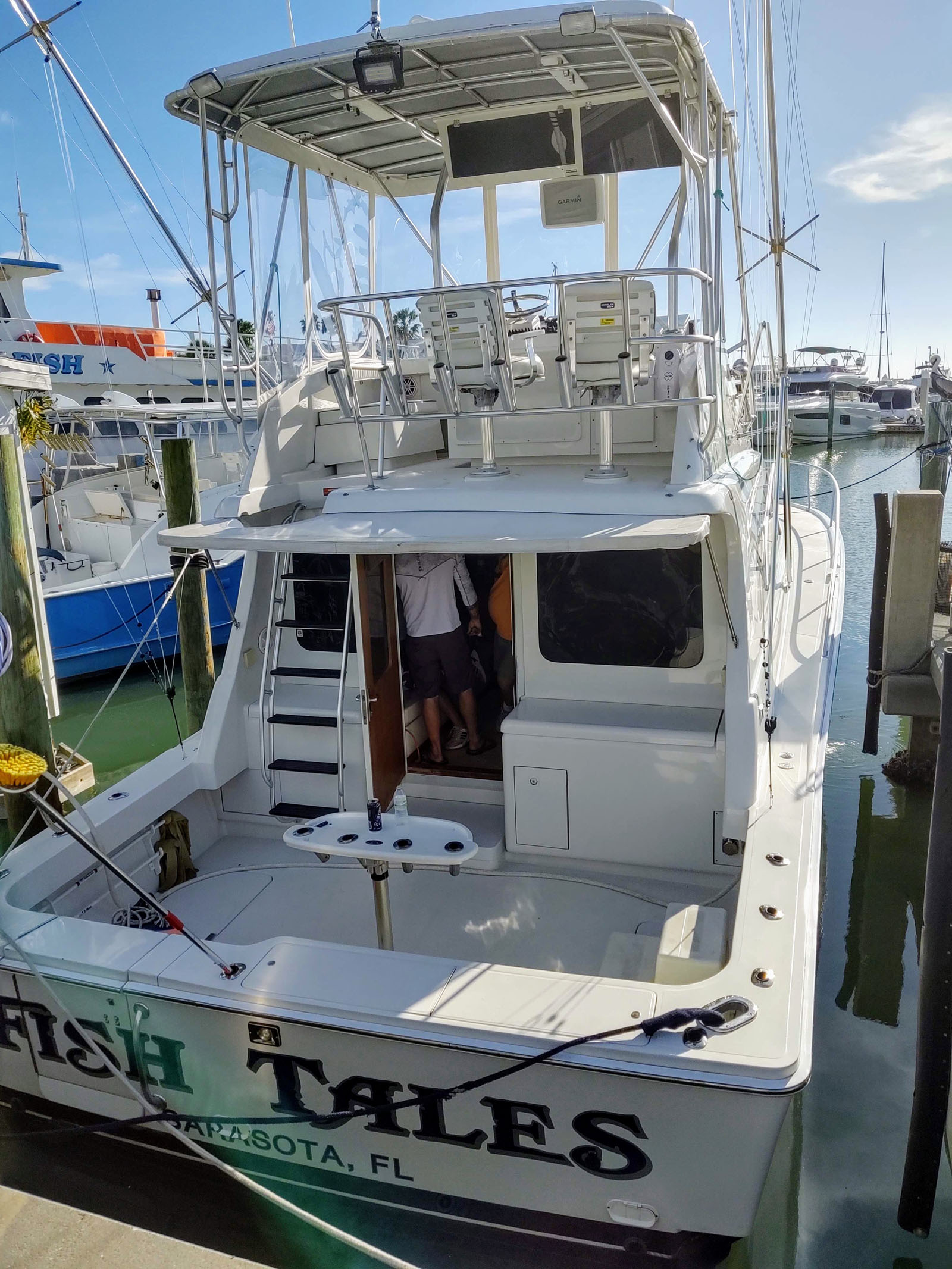 Fish Tales Fishing Boat Back of Boat
Vessel, "Fish Tales"
We like to think our newly updated 2001 Luhrs boat stands out from the rest of the local boats in terms of comfort, safety and overall appearance. We love to fish in comfort and style!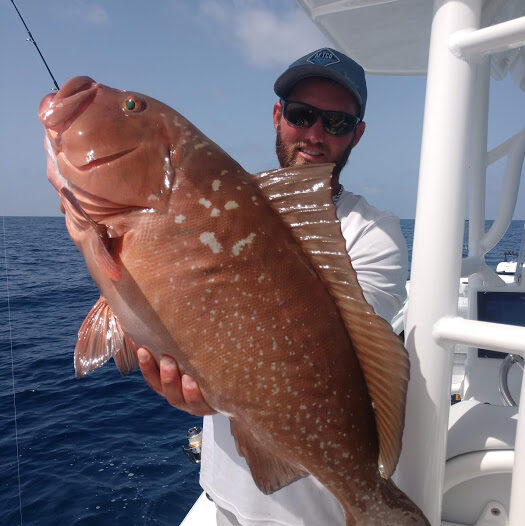 Charter Boat Captain Tyler holding Fish
Captain Tyler
Captain Tyler is a U.S.C.G. licensed and insured. Captain Tyler has lived in Sarasota most of his life. Since 2004, Captain Tyler has been fishing the waters of Siesta Key / Sarasota, beginning at the age of 13 as a mate on the very dock the FISH TALES is located.
Book Now
Click any green date that you want to fish.
The available trips & rates can be reserved by clicking the red "book now" button to the right on the trip you prefer. White dates are not available for charter. To check availability in future months, click the arrows to see the next month. If you have any questions, please click on the "FAQS" link at the top right of the website, as most questions may be answered there.
****Due to the rapid increase and unforeseen changes in fuel prices, there is no way for us to properly plan for these volatile and variable costs. As such, we reserve the right to charge a fuel surcharge on all charters booked after 4/1/2022, if the fuel price is greater than $6.50 per gallon at Marina Jacks fuel dock, where we are a required to fuel. For every fifty cent ($.50) increase over $6.50, we will charge as follows: 4hr charter-$35, 6hr charter-$45, 8hr charter-$55, 10hr charter-$75 and 12hr charter-$100. If you would like to contact Marina Jacks fuel dock to check on their pricing, their phone number is 941-955-9488.
fetching availabilty of 12 Hrs Offshore Fishing
fetching availabilty of 10 Hrs Offshore Fishing
fetching availabilty of 8 Hrs Offshore Fishing
fetching availabilty of 6 Hrs Offshore Fishing – Morning
fetching availabilty of 4 Hrs Short Trip – Morning
fetching availabilty of 6 Hrs Offshore Fishing – Afternoon
fetching availabilty of 4 Hr Short Trip – Afternoon
Trips & Rates
Our Gallery