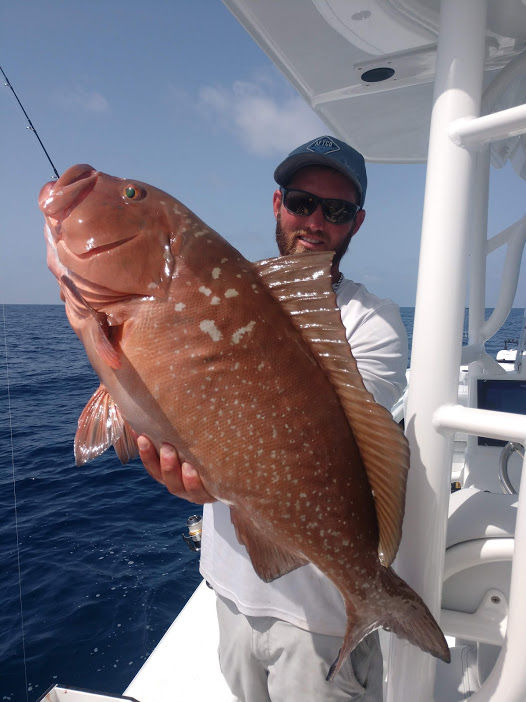 About Us
About Us
Sarasota Offshore Fishing
Sarasota Offshore Fishing Charters is proud of our newest acquisition, FISH TALES. FISH TALES is a 2001 Luhrs 40' Sportfishing boat. With a length overall of 40 foot and a beam of just under 15 feet, FISH TALES is built for a safe, dry and comfortable ride. In our opinion, FISH TALES is one of the nicest and most comfortable boats available for offshore fishing out of (Siesta Key) Sarasota, Florida. If you have children, they will absolutely love sitting in the air-conditioned salon on their way to and from the fishing grounds.
Raising the bar
The Captains, crew and owners have decided to RAISE THE BAR as it relates to offshore fishing charters here in Sarasota. Although we respect and like much of our competitors, we decided to treat our guests slightly better and in turn, we hope they have more fun and an overall better experience by choosing Sarasota Offshore Fishing Charters for their next offshore fishing experience. Here are just a few things of how we feel we stand out from the rest and what we offer.
We like to think our newly updated 2001 Luhrs boat stands out from the rest of the local boats in terms of comfort, safety and overall appearance. Yes, we are a charter boat and yes, charter boats are not meant to be pretty…but let's face it, most of us like to fish in comfort and style!
We will stock the boat for you with a FREE case of water, ice and a variety of sodas. All you will need is a small cooler or bag to put your fresh catch of fish in for your trip home!
Often guests may forget or bring the wrong type of suntan lotion. As such, we will keep SPF 30 and 50 lotion on the boat for our guest's convenience.
If you forget your camera or phone, please let the Captain know and he will do his best to get you, your family and friends in several photos!
Summer weather in Sarasota Florida often means late afternoon rain showers. Most often these showers are sporadic and actually feel refreshing! Regardless, we will provide FREE disposable ponchos to our guests to make them as comfortable as possible.
Do you drink coffee? We do! As such, we have a Keurig coffee maker on board, along with medium roast coffee, cream and sugar. If you have a favorite flavored K-cup, feel free to bring it with you.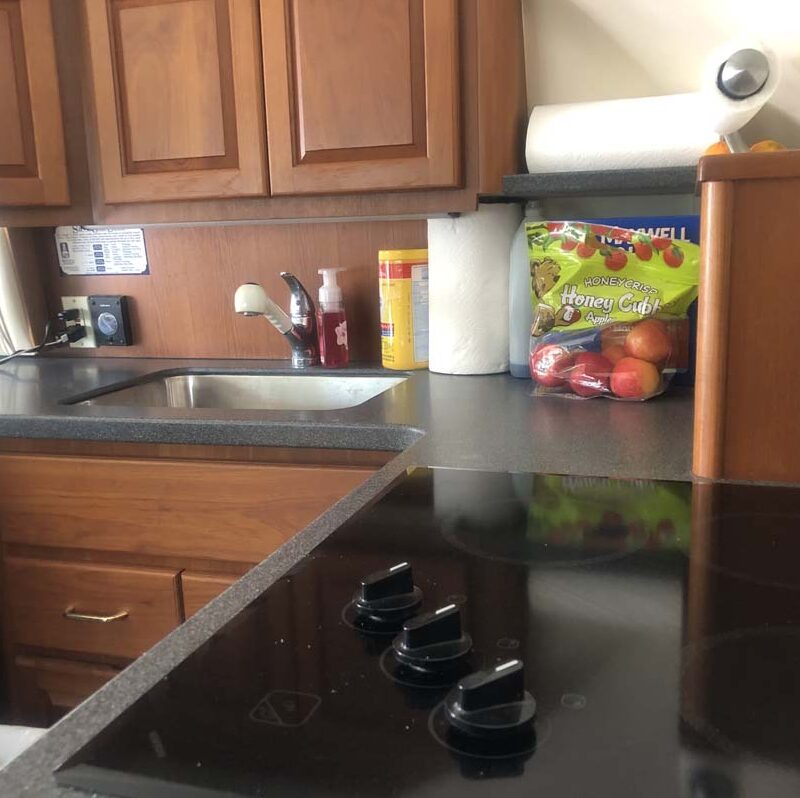 Awesome Amenities
Sarasota Offshore Fishing Charters goes the extra mile when it comes to our guests comfort. Fish Tales is equipped with a full galley, video games for the kids, complementary sodas, water, sunblock and much more!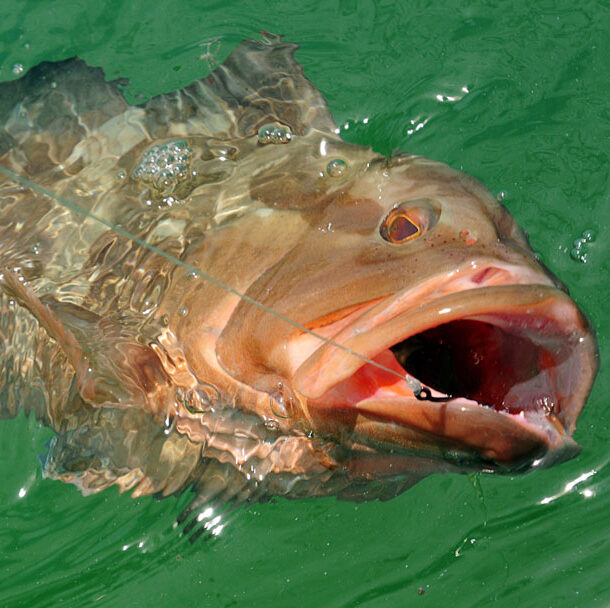 Fish We Catch
We generally catch various types of Grouper and Snapper, King Fish, Amerjack, Black Fin Tuna and other nearshore species. If we go farther offshore, we may additionally can catch Wahoo, Mahi-Mahi, Cobia, Shark, Baracuda and other pelagic species.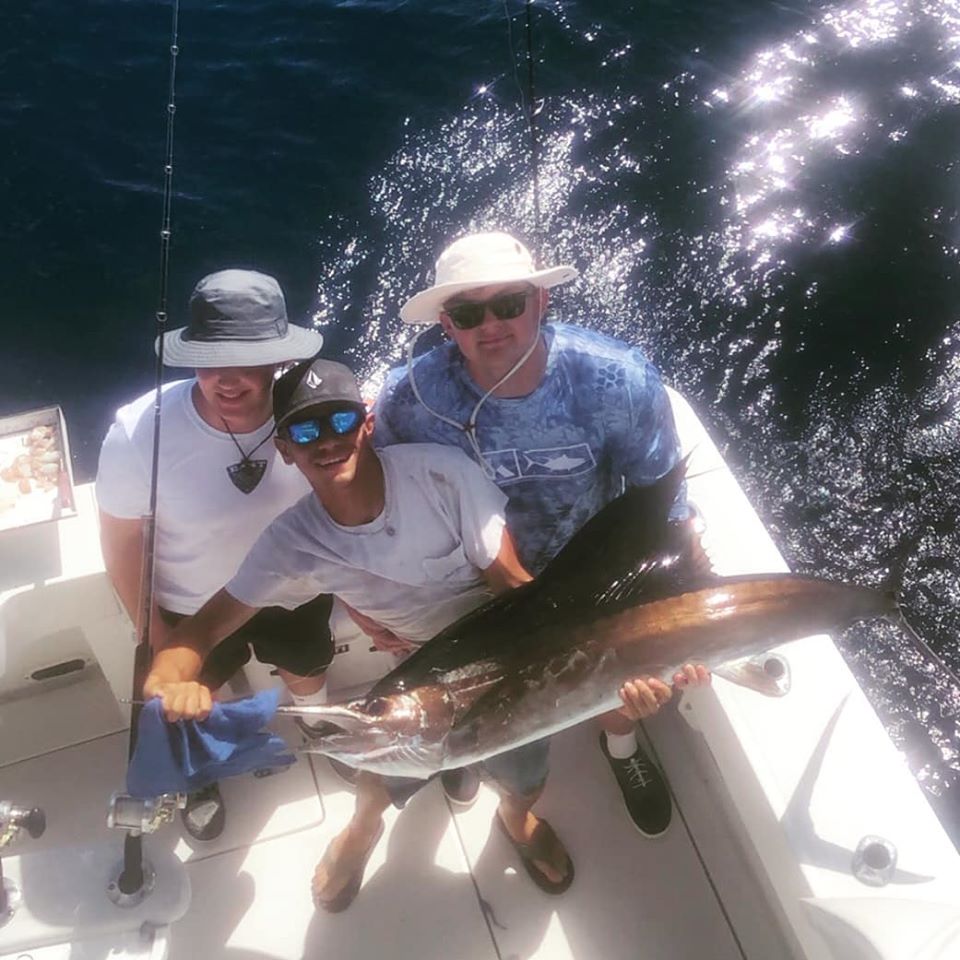 Frequently Asked Questions
Please view our FAQ page, as it should answer most of the questions you have. If you don't find the answer you're looking for, please give us a call.
Book Now
fetching availabilty of 12 Hrs Offshore Fishing
fetching availabilty of 10 Hrs Offshore Fishing
fetching availabilty of 8 Hrs Offshore Fishing
fetching availabilty of 6 Hrs Offshore Fishing – Morning
fetching availabilty of 4 Hrs Short Trip – Morning
fetching availabilty of 6 Hrs Offshore Fishing – Afternoon
fetching availabilty of 4 Hr Short Trip – Afternoon